Our technicians are able to repair your AC/ DC and Synchronous Electric motors and help you get back into production ASAP.
Repair Division
A.C. Repairs to 10,000 H.P.
D.C. Repairs to 4,000 H.P.
Large D.C. & Synchronous Repair Specialist
U.L. Certified Explosion Proof Repair
Multi-Stage Pump Repair
Mechanical Repair of Gearboxes, Chippers, Blowers & Fans
Centrifugal Casting of Babbitt Lined Sleeve Bearings
Locomotive Traction Motor & Generator Repair
Unstack & Restack Armature / Rotor / Stator Laminations with New & Refurbishes C5 Laminations
Detailed Failure Analysis Reports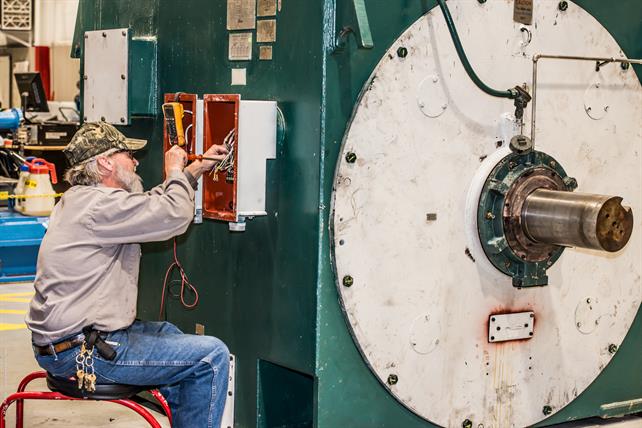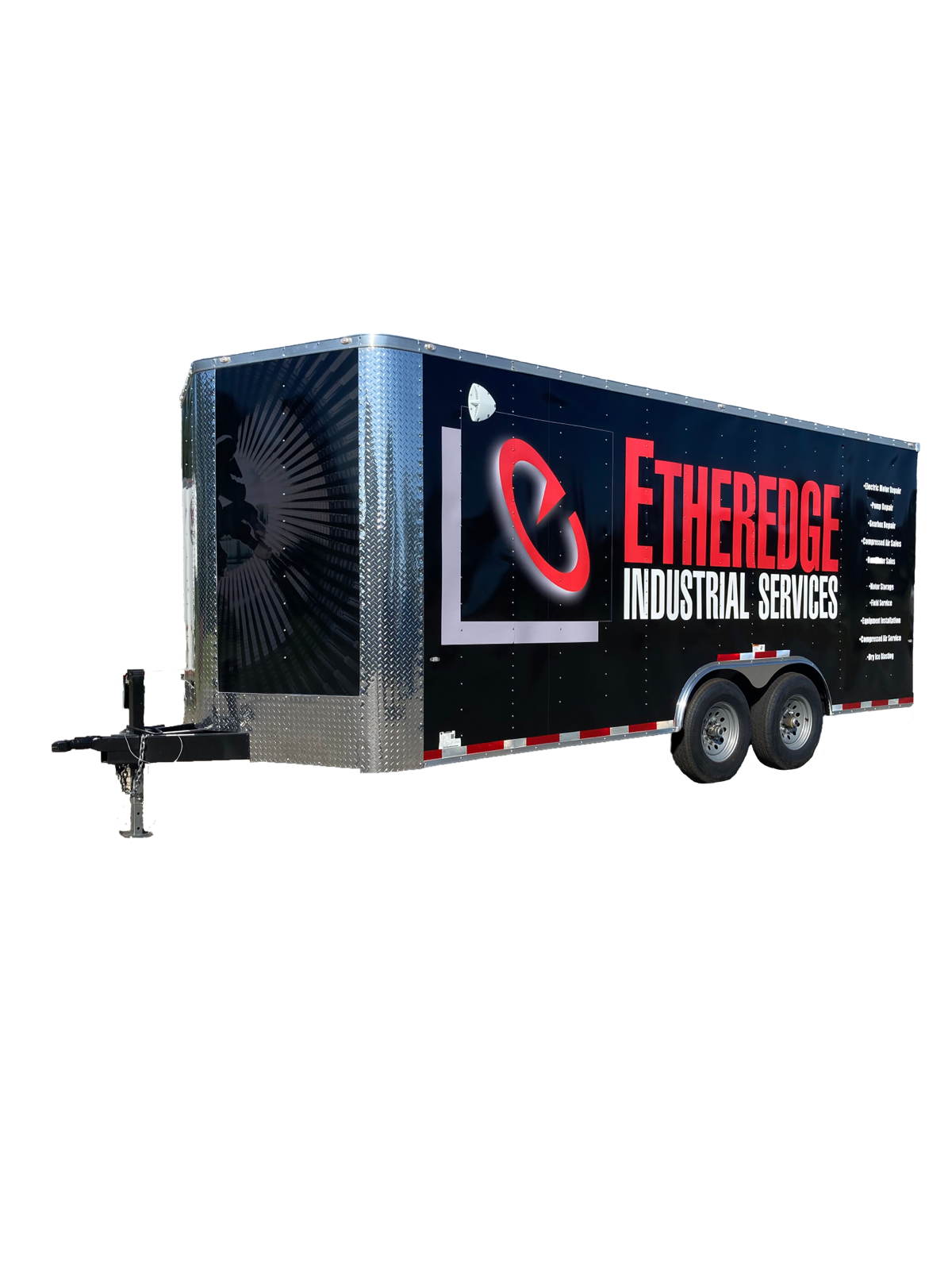 We are equipped with a range of vehicles that allow us to to be able to bring our skilled support to you out in the field.
Field Service Division
Machinery condition and reporting
Route based vibration service
Vibration analysis
Dynamic Balancing
Laser alignment
Thermal Imaging Service
In plant MCE PdMA standard and on-line testing
In place turn and polish slip rings
In plant motor reconditions
Assistance in plant shutdown AC & DC motor maintenance
Dry ice Blasting
UE ultraprobe 15,000 – uses ultrasound to assist with lubricating motors properly and can perform lead detection
We represent motor manufacturers like Siemens, Baldor/Reliance, Nidec and Toshiba. We stock new premium efficient, severe duty motors.
We stock new premium efficiency, severe duty motors from 1 thru 200HP. We represent many of the most repected motor manufacturers like Siemens, Baldor/Reliance, Nidec (US Electric) and Toshiba.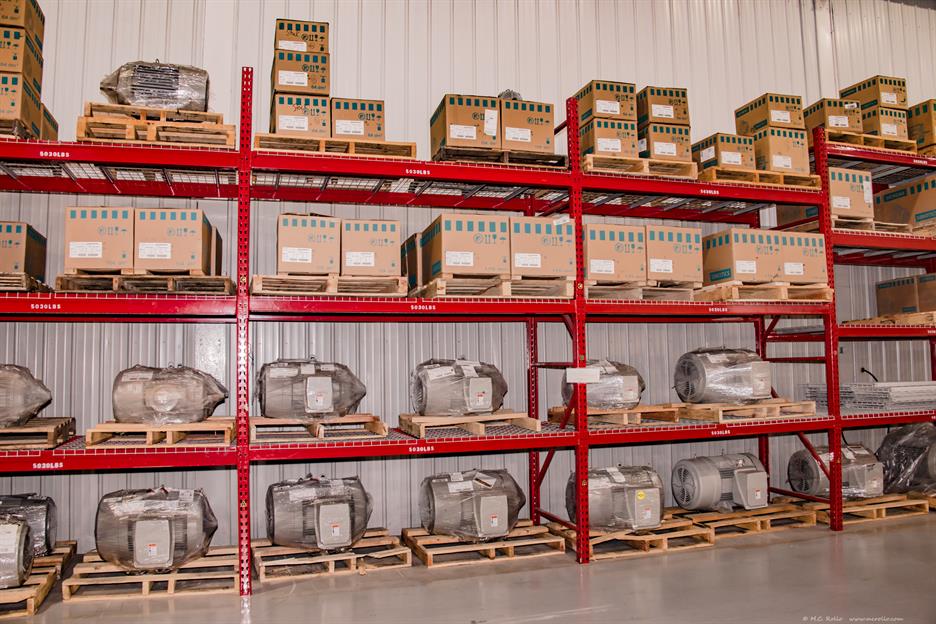 Some of our
manufacturers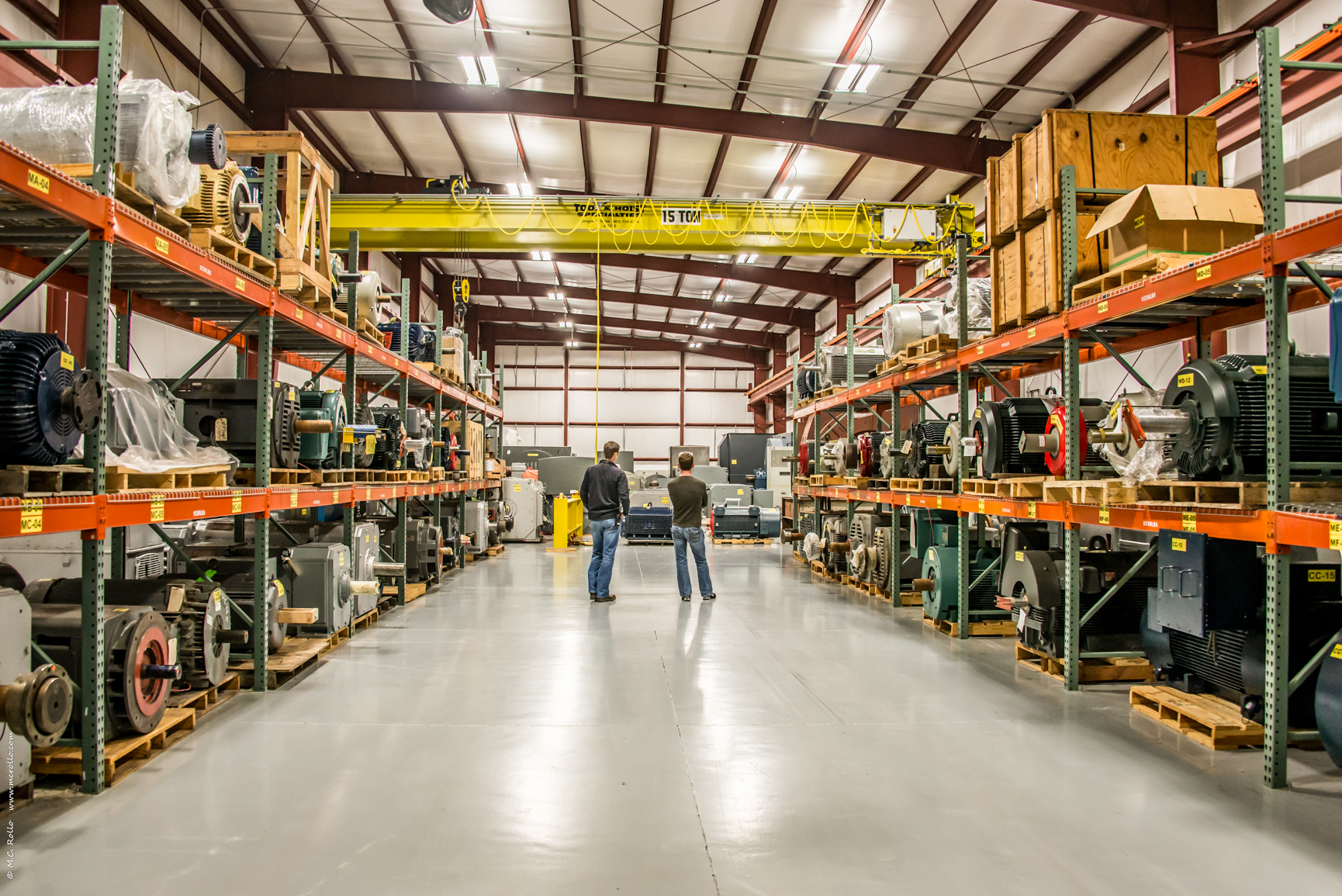 Motor Inventory Management System
Our MIMS warehouse is climate controlled for maximum protection of your critical spare motors while in storage.
Our Motor Inventory Management System (MIMS) has Climate Controlled Storage . We keep your critical spare motors in our climate controlled warehouse and can offer an extended warranty. Your motors are tested quarterly and the shafts rotated. Your spares are delivered when you need them 24 hours a day, 7 days a week and 365 days a year.
We can offer both FS Curtis and Atlas Copco* Air Compressors as well all OEM and aftermarket parts for all Manufactures. We can fully repair and service all brands and components of your Air Compressor/Compressed Air System needs. Please call our office today with any questions and for a competitive quote. (*Atlas Copco only sold in select territories).
Compressed Air Systems Division
We not only have the capability to repair Air Compressors in our pristine shop, but we also provide onsite comprehensive maintenance services to ensure we keep your Compressed Air Systems fully operational, year round. We also sell new Air Compressors and are a certified Curtis Air Compressor and Compressed Air System distributor.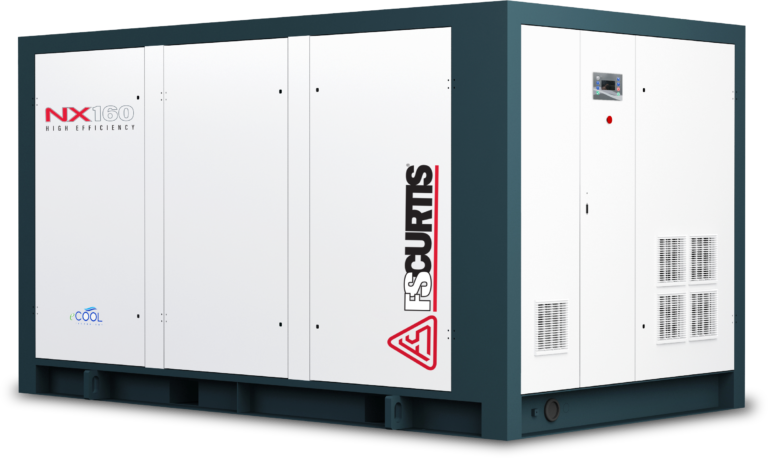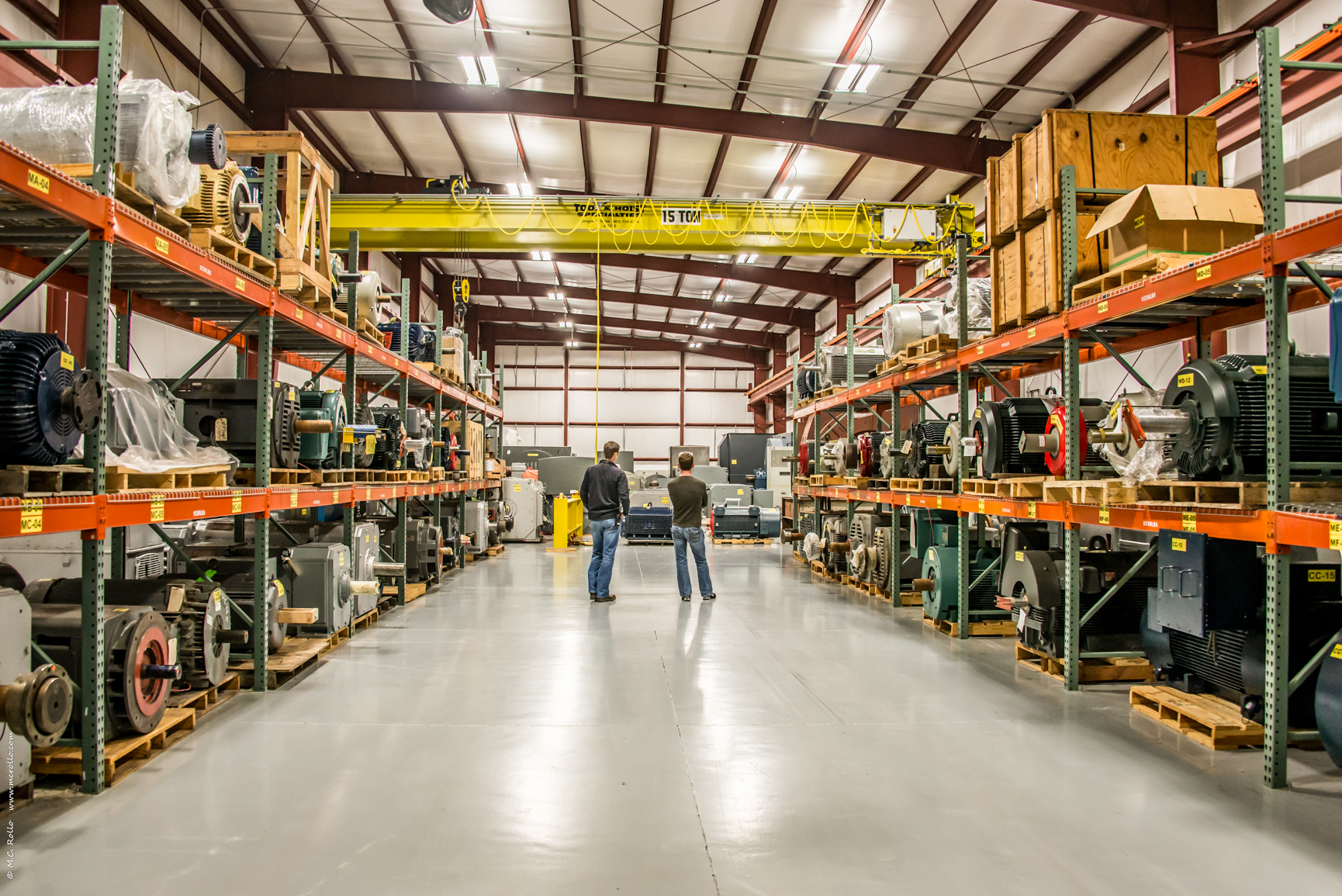 We provide a full Dry Ice Blasting service to keep your active and critical spare motors properly deep cleaned and fully operational.
Dry Ice Blasting
This process uses Solid CO2 that will not damage the Surface or Equipment that is being cleaned.
The Dry Ice pellets create a mini-explosion which combines pellet kinetic energy, a thermal shock effect, and a thermal kinetic effect together on the surface being cleaned in order to lift dirt and contaminants.
Give us a call for more details on how we can use Dry Ice Blasting to clean your motors during your next outage or scheduled maintenance.
Experience
Here at Etheredge Electric our team is skilled and have the expertise at what they are doing and they also have the certifications to back that up.
Quality & Safety
We take the correct steps when building and repairing motors to bring the highest quality and assuring the maximum safety for our employees.
Sales & Support
With the knowledge of the industry and outstanding customer service, our sales team can make sure you are given exactly what you need.
Trusted Team
Here at Etheredge Electric we pride ourselves on our quality of work, our outstanding teamwork and with that comes unparalleled leadership.